A pay raise or great perks and benefits?
Are free food, fitness plans and mental health support becoming the way of the future at work? Office wellness programs have burgeoned into a $6.8 billion industry over the past few years, largely based on the promise of reduced employer healthcare costs.
As of 2016, 76% of employers in US had a wellness program. But multiple studies by nonprofit think tank RAND Corp. show that employers typically end up spending more on these programs than they do on health care. So why do employers continue to buy in? Beyond the perceived dollars saved, wellness programs are thought to boost employee productivity and attract new talent.  
 

Wellness programs as hiring strategy
In today's hiring market, a generous benefits package is essential for attracting and retaining top talent. According to Glassdoor's 2015 Employment Confidence Survey, about 60% of people report that benefits and perks are a major factor in considering whether to accept a job offer. The survey also found that 80% of employees would choose additional benefits over a pay raise.
For me, that's enough evidence that supporting employees health and wellness at work is worth the investment. Most of us spend a majority of our waking hours at work, so it's only natural that we want to enjoy our time in the office as much as we can. And perks help - a lot. 
What benefits do we value the most?
A company touting its Ping-Pong table is a classic sign of an effort to recruit new talent. Healthcare benefits and two weeks of vacation are some of the more common benefits is US. Dental care, flexible hours and tools to improve work-life balance are among the most desired benefits.  
Perks for improving work-life balance
It would be absolutely boring if I started this by saying that "Healthy employees are more productive". Because that's not how it works, you can be totally healthy and still be unproductive. But what's more important here is an organization caring for their employees' health. 
There are countless ways for supporting a positive work/life balance; however, the key is to offer options. Here's few tips for you to consider. Last is my personal favorite.
1. On-site Health Services. Focus on quick stress management and preventive care. Surprice, surprice, MelloVR can do that really easily for you. 
2. Flexible hours. Rather than classifying the workweek as five days long, allow employees to work four 9-10-hour shifts. This schedule enables employees to have three days off each week instead of the typical two-day weekend.
3. Remote work option. When possible, incorporate a work-from-home policy. Remote work can actually increase worker productivity, drive employee efficiency, lower stress and boost morale.
4. Support hobbies. Offer free gym Memberships or Yoga Classes. Or what ever hobby the employee is interested in.
6. Game Room. Not everyone is a gym-aholic or yoga master. Offer options for everyone.
7. Unlimited e-books. Empower your employees to stay current with the latest thinking or trends in your industry. And actually save costs, a Kindle costs as little as $79 and teams can share.
8. Offline is ok. Encourage employees to avoid checking their work e-mail and voice mail after the workday and on weekends, to separate work from their personal lives.
9.  Free food and food vouchers. We all work better when healthy snacks are available to keep the blood sugar levels. 
 
10. Bonus for sleeping 8 hours a night. I heard this great idea from Kevin Rose's podcast: Jason Fried on reimagining work/life balance. Not yet sure how to implement it but still love the idea. Sleep is often underrated. Poor sleep is strongly linked to weight gain. Poor sleepers have a greater risk of heart disease and stroke. Good sleep can improve concentration and productivity. Sleep is restorative for the brain. The list is long.
Go ahead, snooze!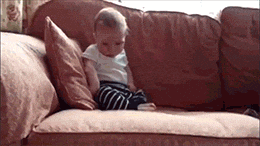 Please reload