Still a VR skeptic? Research Will Make You a Believer
 Still a virtual reality skeptic? Need some proof? I talk to a lot of companies and HR Managers about stress management with virtual reality (VR). The one question everyone has is are there any research around our solution. I'm happy to say, there's more and more research around VR in medicine and healthcare. 
Here's how VR works in your brain
Virtual Reality isn't only a nice to have for gamers but can actually reduce stress and pain. Even with low resolution VR, there is a moment in time when your kortex goes offline, and you'll stop thinking on what ever you were brooding on. Braking those cycles of stress or chronic pain is the effect of VR. (The cerebral cortex is the largest region of the cerebrum in the brain and plays a key role in memory, attention, perception, cognition, awareness, thought, language, and consciousness.)
Research behind VR
There's over 7 000 publications related to Virtual Reality in the medical database:
7 in 1991

809 in 2016 

Over 100 for pain relief  - almost all showing benefits of VR
Wow. Almost all research are showing benefits of VR. This is much more knowledged and researced area than I initially thougt. I'm impressed. Here's few interesting examples.
VR in pain therapy 
"The logic behind how it works is that humans have a limited amount of attention available and pain requires a lot of attention." VR is a kind of a distarctor."So there's less room for the brain to process the pain". Hunter Hoffman, director of the Virtual Reality Research Center at the University of Washington, Smithsonian.com July 21, 2016.
VR in stress management
"Based on results it seems that meditation and focus excercises done with Oculus VR glasses can be effective in stress recovery at work. The positive effects caused by virtual reality glasses can be most propably explained by increased sense of presense"
Järvelä, 2016, Aalto University
Virtual Reality Therapy for PTSD in the military
PTSD may be the most urgent problem facing the U.S. military today. They've used VR Therapy since the 90's. Findings in one of the studies report significant reductions in severity of PTSD symptoms in active duty combatants who had failed to respond to other forms of exposure therapy. Lake, J., (2015) The integrative management of PTSD: A review of conventional and CAM approaches used to prevent and treat PTSD with emphasis on military personnel
VR in burn victims
For burn victims, the healing process can be excruciatingly painful. Researchers at University of Washington Human Interface Technology Laboratory have developed an immersive virtual reality (VR) experience designed specifically for burn victims. And the results are rigorous. 
Current uses in Virtual Reality research
There's more and more research around virtual reality in medical and healthcare. Not to mention MelloVR's own research around virtual reality stress therapy coming in 2018. Here's few other areas for ongoing and future research, and we'll keep you posted on the new results:
Chronic pain: chronic back pain, fibromyalgia, chronic neck pain, chronic neuropathic pain, supportive therapy at chronic pain centers.

Rehab/ movement pain: movement related pain in rehab centers, dressing changes with burn victims, post stroke pain.

Procedure pain: IV access, infusion of chemo, port access, Colonoscopy, Cystoscopy, Lumbar puctures, episiotomies, Dental treatment.
Are You a Believer or A Skeptic? 
I've met so many people from the anti-VR camp ever since it became the big buzzword in tech. They say it's simply overhyped. It may be so in the gaming until the technology will improve and be available for everyone. But in healthcare I feel it's underhyped. The results are indisputable. Eeverytime we demo our VR stress management solution to people, an entirely new world openes up for them. They become fully immersed. They become less stressed in minutes. After the experience they believe too.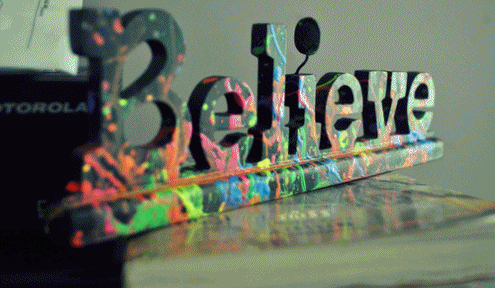 Please reload